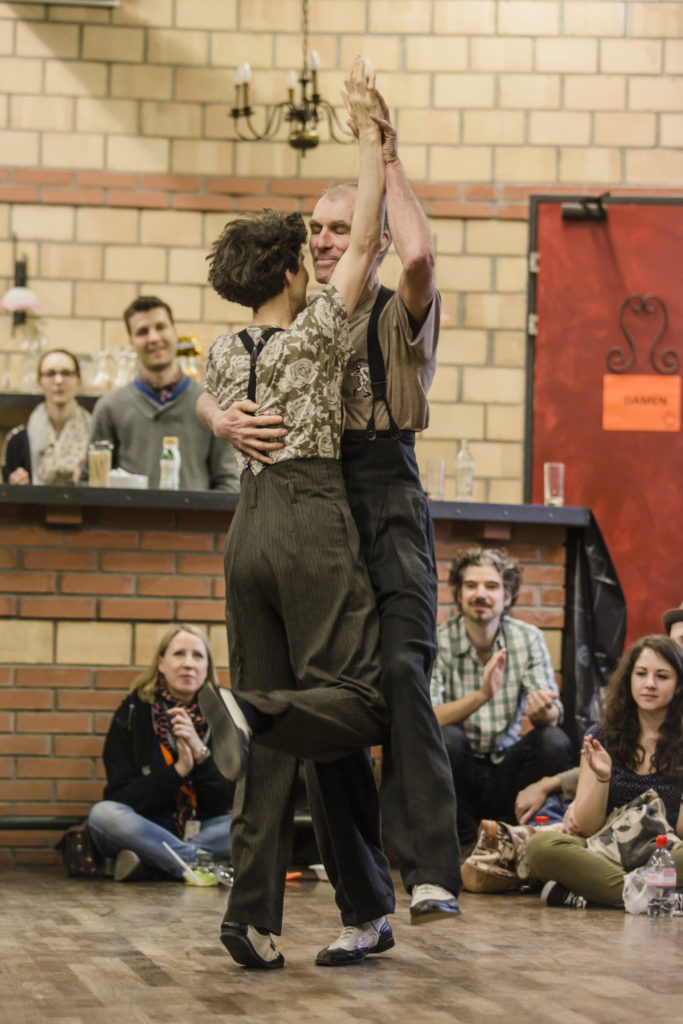 Susanne & Peter
Are our professionals for Shag & Balboa. They belong to the Lindy Hoppers of the first hour and traveled to Herräng in 1993 together with the first crazy people! Even then, however, they had over a decade of rock'n'roll and boogie woogie experience behind them as members of the Crazy Shakers.

Peter Bändlimeier is also one of the most experienced Swing & Boogie Woogie DJ's in Switzerland, known for his good music, suitable for every situation. He got the nickname Baendlimeier because he played the rock'n'roll music at the tournaments of the Baendlis (tape cassettes) in the 80s (together with Roland Denzler).  He doesn't just play the music at parties and trainings, no: there is hardly a European or World Cup today without the renowned DJ Bändlimeier (and/or of course Roli Denzler).
As a couple, they are known for their really successful show acts, from Charlie Chaplin imitation to breathtaking Lindy Hop acrobatics! Nowadays you often meet them on Tuesday evening in open training.